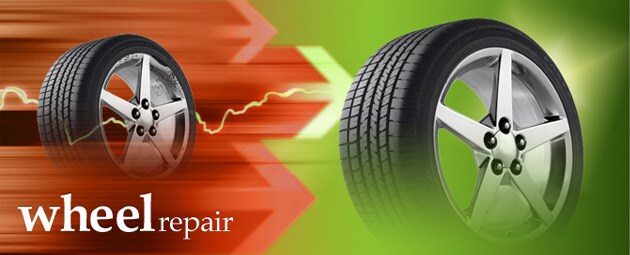 When you're looking for professional wheel repairs, Massey Dallas Collision Center is here to get the job done
Are you in need of wheel or rim repair in the Garland and Dallas region? From dents, scratches, or stains, the experts in our auto body repair shop are here to help.
Did you know that alloy wheels that have been damaged can create an unsafe driving experience? The problems with a bent rim aren't only cosmetic. In fact, the vibrations that are caused by a broken or bent rim creates more stress on crucial suspension parts which will make them more likely to break down. Therefore, manufacturers highly recommend to replace damaged alloy wheels, instead of trying to repair them. Stop by the Massey Dallas Collision Center for a free estimate, and we'll help determine if your alloy wheels can be repaired or if they'll need to be replaced.
Our auto body repair shop follows a strict "Safety First" policy, meaning we will repair the broken or bent alloy wheels if the restoration can be made in a consistent way that is aligned with the manufacturer service guidelines. To learn more about the services that we provide, including
windshield repair
,
insurance repair
, and
dent & ding repair
, stop by our convenient location at 11675 Lyndon B Johnson Freeway Garland,  TX.