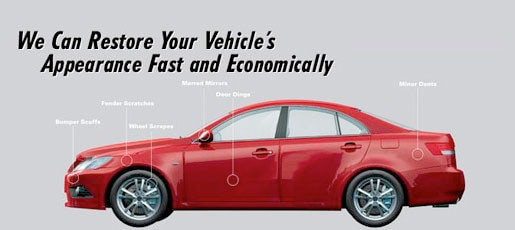 Fast, Affordable, Cosmetic Makeover for your Car in Dallas
Are you searching for an auto body repair shop in Dallas? Massey Dallas Collision Center can help you with everything from a full body restoration, to minor scratche, ding or dent repair. It goes without saying, but we all experience some minor imperfections on our vehicle that are bothersome to look at. The QUICK estimate and repair center at Massey Dallas Collision Center can get your vehicle repaired at an affordable rate.

Key features include:

Estimates in 10 minutes or less

Fast turnaround
Affordable pricing
High-Quality repairs

Sister store specials included
If your car, truck, or SUV has minor rubs that can be buffed out, or small nicks that can be brush touched, stop by the Massey Dallas Collision Center. These are all services that we provide for all our customers at no charge! No, that's not a typo, this is all completely complimentary.